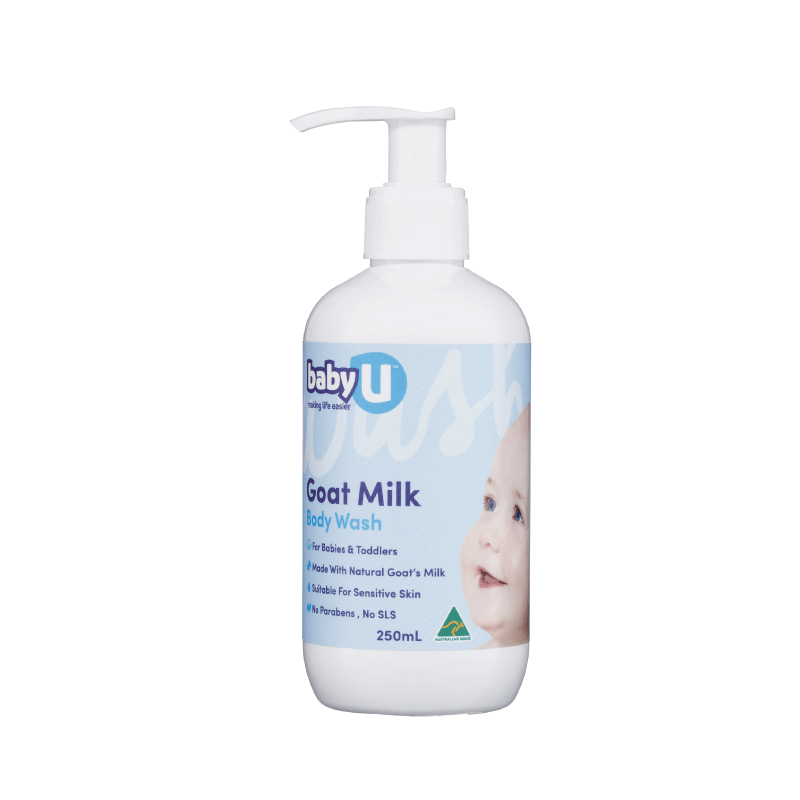 Back
Goat Milk Body Wash 250ml
Enriched with soothing goats milk sourced from country Victoria
babyU Goat Milk Body Wash is a natural formulation enriched with pure goat's milk and nourishing ingredients such as oatmeal extract to gently cleanse delicate skin.

Customer Reviews
Value for Money
For this price, it's the best you can get. It's like milk pudding for skin. My daughter absolutely loves it and it smells heavenly. The milky smell lasts all day and I would sniff my daughter all the time lol. It is gentle on the skin and I always stock up whenever it's on special. Highly recommend.
Great product
Used this when my little one was first born and loved it made her skin soft and smelt amazing, definitely recommend for people who love goats milk products I have been purchasing this to use still she will be 2 in September never had any issues I also use this myself
So gentle.
This product was recommended to me from a mum's group and I was not disappointed. It smelt so creamy and melted into my baby's skin. It is so soft and so lovely. The smell is very natural. I have been through many bottles and I have to say the price point for this product is sensational!