Goat Milk Range
Making Life Easier.
With so many soap options on the market it is so difficult to know what is best for your baby's skin. The use of Goat Milk in soaps has become increasingly popular as parent's search for a more natural alternative. Naturally high in saturated and unsaturated fats, Goat Milk has wonderdully moisturising and nourishing properties.
Goat Milk has a similar PH levels to that of the human skin making it gentle on sensitive skin, non drying and great for boosting of moisture levels. It also has the added benefit of supporting the skin's barrier from the elements.
The babyU Goat Milk range of products are enriched with soothing goat's milk sourced locally from country Victoria, and is specially formulated for delicate skin.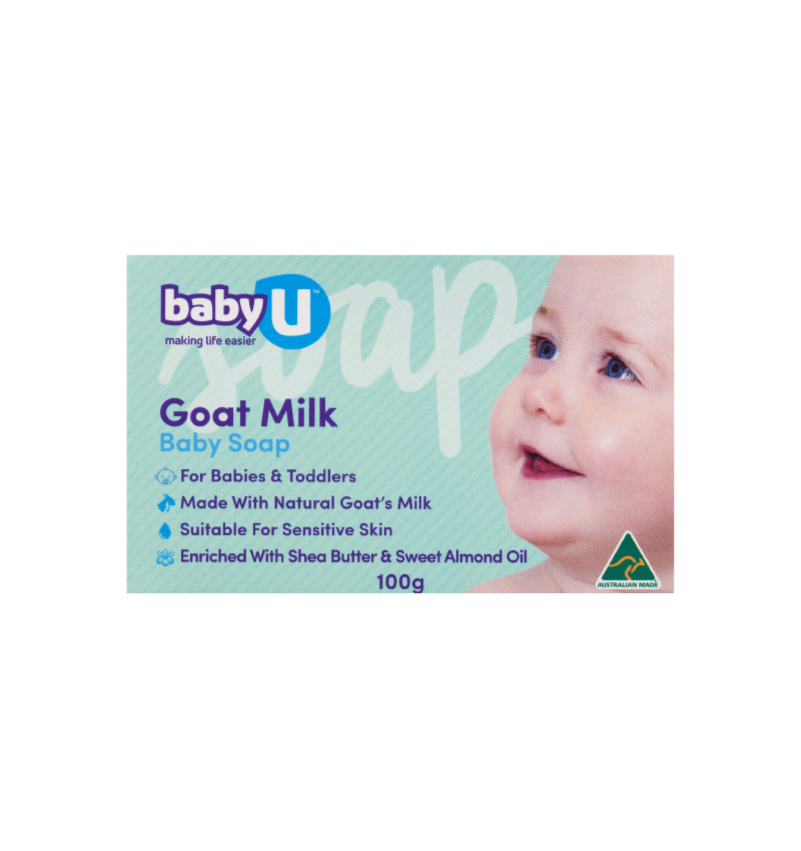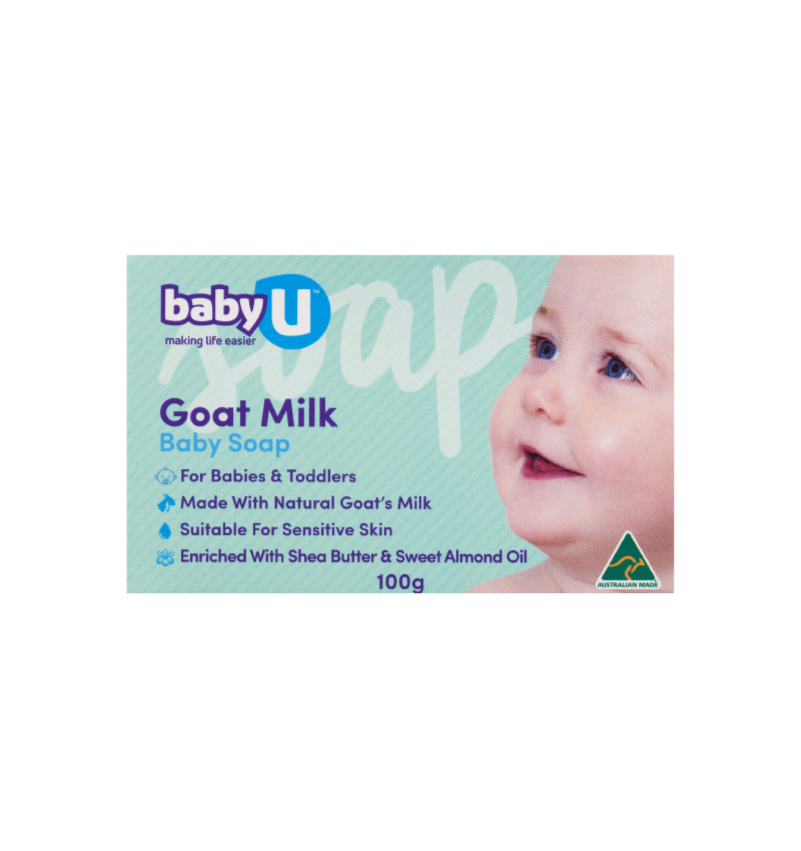 Goat Milk Soap 100g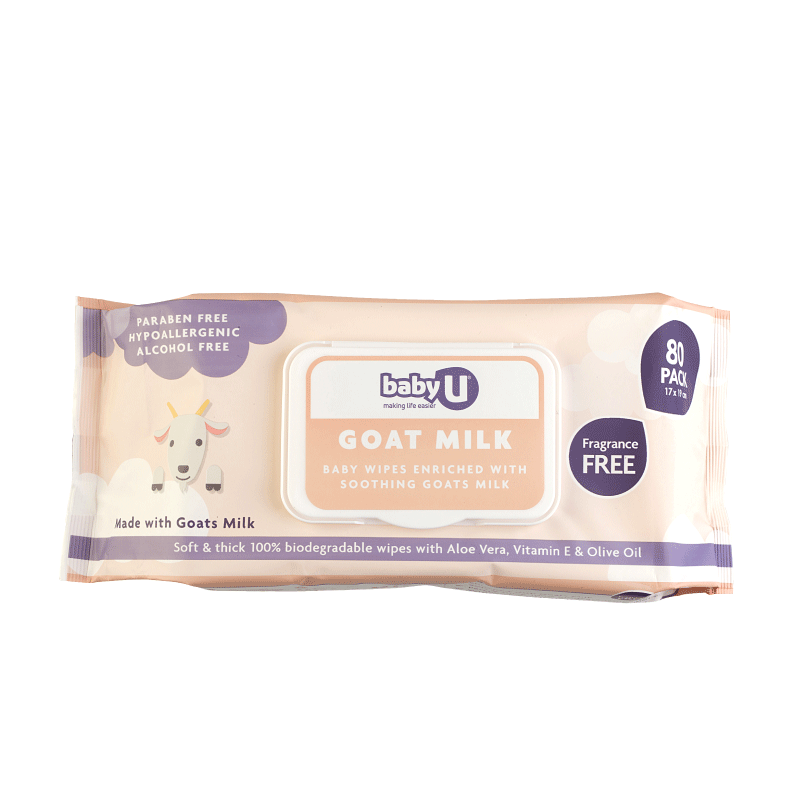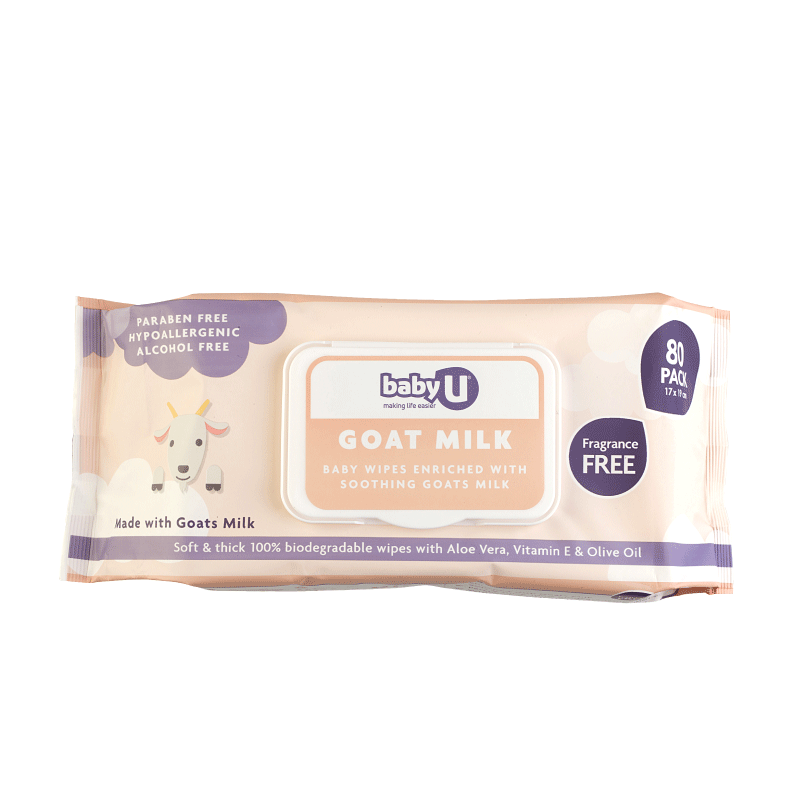 Goat Milk Wipes 80pk