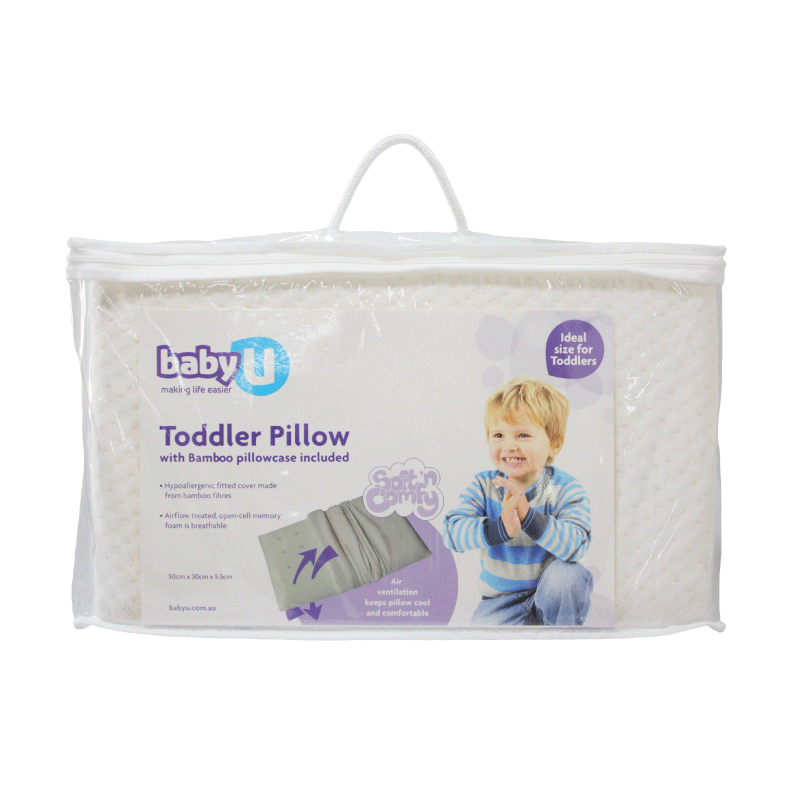 Back
Toddler Pillow
The Toddler Pillow provides maximum support to help your toddler sleep comfortably. The airflow treated open-cell memory foam absorbs and distributes weight evenly and is breathable.

Customer Reviews
Great toddler pillow
This pillow is absolutely great! I love that it comes with a bamboo pillowcase. The pillow case is super soft which is great as regular cotton pillow cases make my sons hair al frizzy and tangled. It's a nice size and not too high or low for toddlers. Very cost effective in my opinion.
Good
When it came to purchasing my girls first pillow, i saw this one and another brand after weighing them both up i went with this one. I like everything this pillow offers from size to thickness to texture. It ticks all the boxes for what you want in a first pillow.
A great first pillow
I bought this pillow when my daughter turned 2 years old and 2 years later she's still loving it and its in great condition and has lasted well,it's breathable and very light ,she seems very comfy sleeping on it. I highly recommend as a first pillow and it also comes with a bamboo pillowcase