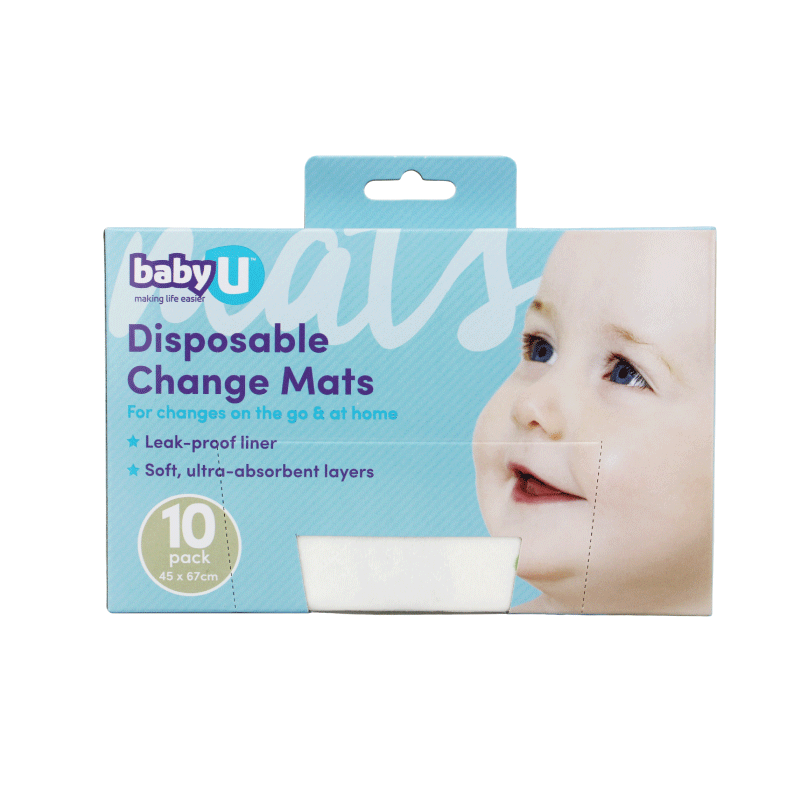 Back
Disposable Change Mats
babyU Disposable Change Mats are handy and convenient to use, these disposable change mats feature a ultra-absorbent layer that prevents liquid from seeping through and keeps moisture away from baby's skin.

Customer Reviews
Very handy
Found these disposable mats to be very handy especially when out and about. Good for when stuck out at a restaurant or somewhere and need to change your little one in the boot of the car. Not expensive at all. Can also be used at home but I carry these with me in my nappy bag.
Great for on the go
I loved these when my little one was a newborn. She was notorious for making a mess so before each nappy change I would pop this on the change table and dispose when it got mess on it which saved me so much washing! Great value for money. Do recommend
Absorbent and helpful
These disposable change mats were so useful for nappy changes in the newborn days when my little man would wizz every time I took off his nappy. Instead of having to continuously wash the change mat cover I could cut off the bit of the disposable mat that he weed on. I now like to use the disposable mat for changes out and about. They are very absorbent.