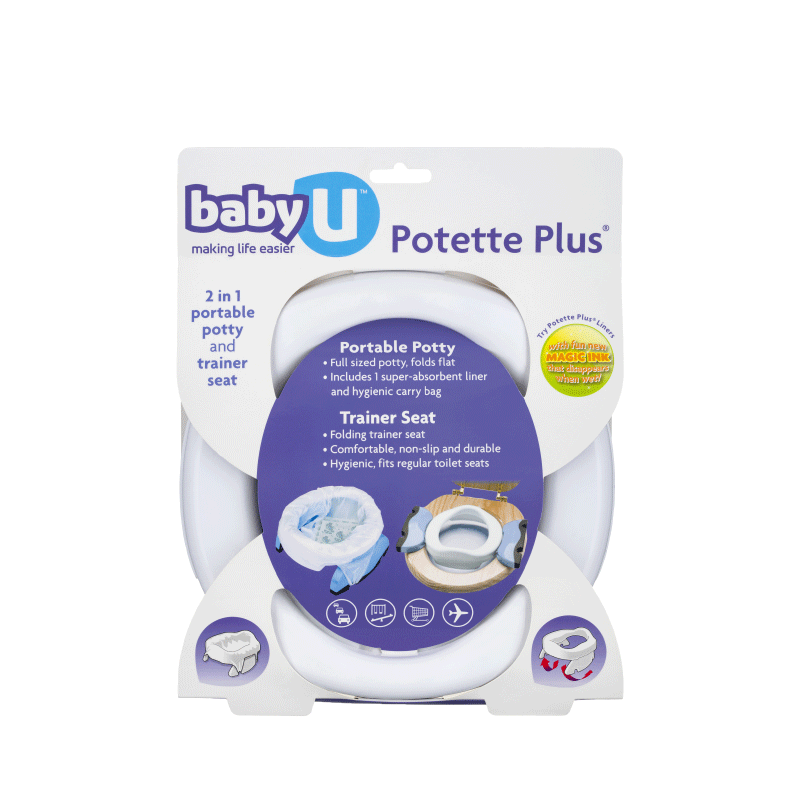 Back
Potette Plus
2 in 1 – Portable Potty and Toilet Trainer Seat
The babyU Potette Plus is both a portable potty and toilet trainer seat in one. Ideal for encouraging Toilet Training toddlers either at home or on-the-go!

Customer Reviews
Brilliant Product
Towards the end of our toilet training journey with our first we got one of these. Our second is now toilet training and it is a fantastic product, particularly for emergency pit stops when travelling, or as a toilet seat when out and about. The bags make it easy to clean and dispose of any waste, and it easily fits into a nappy bag or backpack.
So handy!
We have one of these that we keep in the car. It's very convenient to have when travelling and our son needs to go to the toilet if there are no toilets nearby. The disposable liners make clean up very easy. We also use it when visiting friends and family who don't have a toddler seat on their toilet.