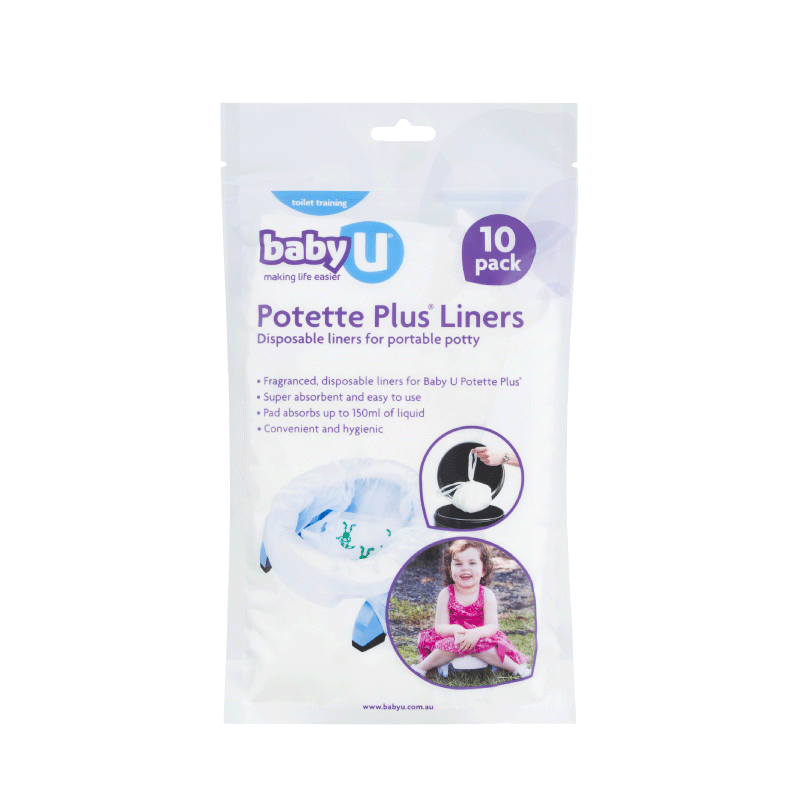 Back
Potette Plus Disposable Liners
Perfect companion for the Potette Plus
The babyU Potette Plus Disposable Liners are the perfect companion for the Potette Plus. Convenient and hygienic, the Disposable Liners feature a super-absorbent pad that can take up to 150ml of liquid. The liners are lightly fragranced and feature easy tie handles for when you are ready to dispose of them.

Customer Reviews
Anytime, anywhere!
We have these stashed in the car with the potette plus. In fact, one is already secured in there for a real emergency! The kids like seeing the "froggies" or whatever picture inside (which distracts them from doing their business in public) I have even set this up in my car boot as I know it catches everything. Patch at the base absorbs liquid too, although you want to dispose of the bag ASAP anyway! Always find them on sale which is great
They were perfect
I got these for my daughters potty while we went camping. They were perfect as we could just set her up in tent and easily dispose of waste in lil bag when we were near waste disposal. They probably only good for camping or travelling in car not required for home use.
Refills
Excellent disposable liners for the pottete plus which are useful for on the go when you can't easily access a toilet or dispose of waste from a potty. I keep these and the pottette in the back of my car, and these are also excellent for camping trips or events where toilets are scarce.