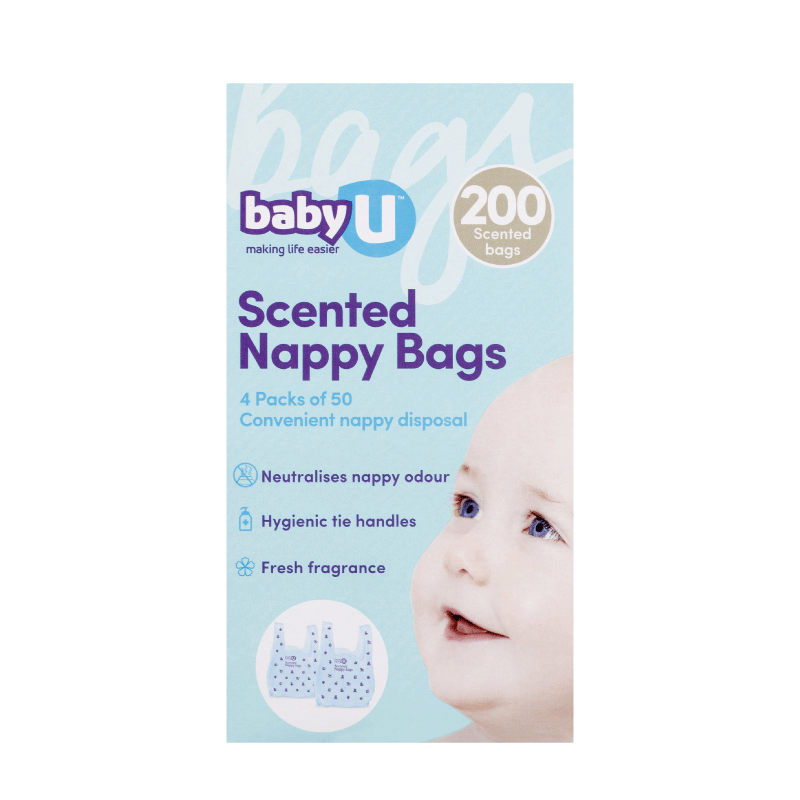 Back
Scented Nappy Bags
The specially formulated baby powder fragrance used in the babyU Nappy Sacks neutralises dirty nappy odours. Hygienic tie handles tightly seal in wetness and bacteria, making change time convenient, safe and clean.
Use during toilet training
Sanitary disposal
Transport soiled clothing
Scented small bin liners
Scented bags for car rubbish
Ideal for shopping, picnics, playgroup, walking the dog and more

Customer Reviews
Great
Love these bags. They are great for the price, easy to open and easy to tie up. They also don't have offensive scents like some of the bags on the market! I always make sure to have some in each of my change bags and in the car for those emergency nappy changes!
Wonderful
These bags were first given by my friend as a gift, I really love them they are so convenient when you are home or out somewhere. They smell good I never smell poopy nappy when the nappy is in these bags. They are good sized. These are way cheaper than the nappy bins and their bags. I would definitely recommend others.
Must have
When I had my son I didn't even think of nappy bags until I seen them in the shop. They are a must have. I'll never put another nappy in the bin without putting it in a nappy bag first ever again. They work really well at disguising the smell too for those over night changes